Transformational Life Coach - Lisa Proshina
Life change starts from
inner transformation
Get more happiness and fulfilment in your life by changing your mindset thanks to transformational coaching
The first consultation is FREE!
Transformational Coaching
Transformational coaching is a non-leading, non-judgmental, non-advisory approach. By using powerful questions, reflections and other coaching tools your transformational coach Lisa can help you to create an inner change that you need and to start taking the right actions for your desired outcome.
Lisa Transformational Life Coach: Testimonials
My method and what some of my clients were able to achieve thanks to transformational coaching.
"Lisa, thank you very much for the right questions!  😉 So much has cleared up in my head, really WOW!) It turns out that I already live in my bright future, and now I start to see it.  😄 I just need to follow my life purpose, my desires and needs. And the rest will follow."
"Lisa was a kind and compassionate life coach. She posed questions which allowed me to find my own answers and helped me to look at various aspects of my life from work to relationships. Her approach was supportive and she kept me accountable in setting goals and working towards them. I would definitely recommend her to anyone who is hoping to make a change or feel better about their current situation."
"Lisa, thank you for the life coaching.  You inspired me for big achievements 😁 After sessions with you, I became less lazy and started doing more in less time. I've got much more clarity after digging deeper into myself."
"The skills and mindset I gained while working with Lisa helped me emotionally and spiritually in my life. We worked mainly on setting priorities in life and finding a balance between opportunities and desires. I was able to look at the problems that worried me from a completely different angle. I realized that despite any misfortune, stress and inner fears, I was able to cope with my emotions while not only carrying out my work but also control my life and change it for the better. The coaching with Lisa helped me to feel more confident and to look at my best qualities, which in turn brought clarity to all areas of my life."
"Our life coaching sessions were very insightful and helpful. Now I have time for self-reflection, and what even more important, the actual steps of what I can do to get better in the areas of my interests. I have achieved the goals of the first sessions, and confusing enough, didn't even notice it, because I was concentrating on too many things, without a priority order. The good thing is that I was reminded of it while checking what are the goals and where are we right now on the scale of achieving them. So what I'm trying to do is to slow down, to notice all the small victories. Each of our sessions is an example of it. I enjoyed the conversation flow, the depth and the wittiness of the questions, the techniques you're using, the reasoning, and keeping me on solving one problem at a time. Thank you for your help!"
"I am grateful for the insights I gained during the 6 life coaching sessions I had with Lisa. She is calm, a very good listener and challenged my thinking in a gentle and thoughtful way. I came to her with what I thought was fairly straightforward: developing a better morning and bedtime routine to preserve my physical, emotional and mental health during the pandemic. Working with Lisa however highlighted that some underlying recurring issues were still present and that these needed to be prioritised and dealt with to avoid a repetition of major problems I have had in the past. I am now working to address this challenge."
start a new chapter of your life
create new positive changes
If you are not sure of what you really want, or what your goal is, it's not a problem, because we can find it together. If you feel stuck, unsatisfied or tired about problems or challenges you should know that it doesn't have to be in this way.
No matter where you are now and what was in your past, change is always possible. And the very first step is always a decision coming from within. Decide that you want to change, that you are ready to have a different life and take action!
Lisa Proshina: Certified Transformational Life Coach
I am Lisa, an Animas certified transformational coach: ICF (International Coaching Federation) accredited Diploma.
During my work, I use the best tools that I learned in my training, my experience and during my self-development journey, which started more than 10 years ago.
My gift is empathy. Since my childhood, it was easy for me to understand other people's feelings. Now, this helps me in coaching. It's easier for my clients to open up because they feel understood and don't feel judged.
My interests are psychology, self-development, meditation, wellbeing, health, and mindfulness. I am always learning something new and getting more experience in these topics.
My goal is to have more happiness, love, fulfilment, and abundance in my life and to contribute to the world by helping others to achieve this and their own goals.
I went through many challenges in my life and I've been in really dark places in the past, but I didn't give up. I went through many difficult transformations to finally create a life that I enjoy. Now I am helping others in their transformational journeys.
Subscribe to my YouTube Channel for more life-changing info on Transformational Coaching and my method.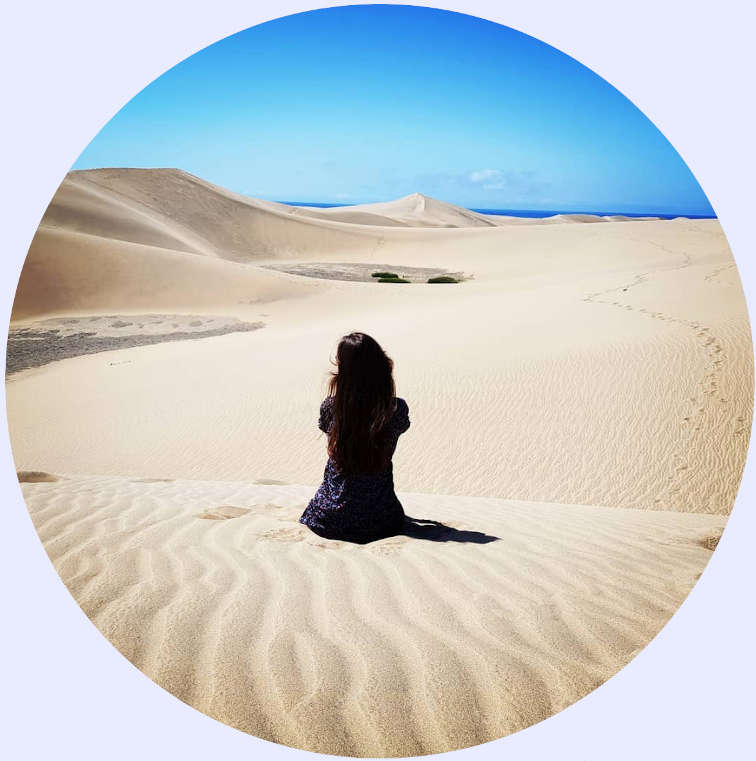 Frequently Asked Questions
Can I have transformational coaching if I don't know what I want?
Sometimes I work with clients who are not sure about what they want from coaching. But, if they came to me, it means that something is brewing inside them. Usually, we can get some ideas already in the free introductory session. Quite often, the desired outcome can change from one session to another. That is completely normal because sometimes it takes time to deal with immediate issues before we can move to a real inspiring goal. Transformational coaching can help you to find what you really want.
How many coaching sessions do I need?
Quite often, the real change happens after the 4th coaching session. In some cases, it can happen a bit earlier and in some others a bit later. You may want to do six sessions to be sure that you get long-lasting results from your coaching. The more sessions you do, the better and more stable changes you will have. In any case, everyone is different, so it is up to you to choose what feels right.
How often should I have my transformational coaching session?
According to my own and my clients' experience, you can get the most benefits and quicker results by having transformational coaching sessions on a weekly or at least bi-weekly basis.
Can I have transformational life coaching if I have a mental health disorder?
If your disorder is not severe and you have a treatment for it, then yes. But you should check with your doctor first because transformational coaching will need your time, energy, and commitment to solve problems and create changes for achieving your goals. It also depends on what you expect to get from life coaching because it is not a treatment and can't replace therapy. I worked with clients who had depression and OCD. We've got successful results by working towards their goals during transformational coaching. Meanwhile, they also had treatment for their mental health issues.
FREE Transformational Life Coaching Info: My Latest Blog Posts & Videos
Check my blog & video blog posts to get a lot of free information about life coaching, how to improve your mindset, how to find motivation and much more! Subscribe to my YouTube channel to be notified when I post a new video and blog post.
How to get the Most from a Transformational Life coaching session?
Here are a few important suggestions before attending a transformational coaching session. Tap/hover on the tiles with your mouse to read more.
Why is it important to have regular transformational life coaching sessions?
BOOK Your Transformational Life Coaching Sessions NOW!
If you are ready to change your life and start your transformational journey, you can start by selecting a FREE 30 minutes to chat where we can discuss your challenge. If instead, you are a returning client, you can choose the number of transformational coaching sessions you want to add to your coaching journey. If you prefer, you can also contact me to get a personalised transformational coaching package that is tailored to your needs.
If we never worked together

Check if we are the right fit

Change starts here:
explore your needs
Explore specific one-off topics

If we already worked together

If you need
1 or 2 additional sessions
You are committed to
change your life

Includes 5 sessions: 1 hour each